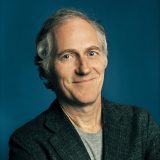 Today, my guest is Tim O'Reilly, the Founder and CEO of O'Reilly Media, Inc. which delivers online learning, publishes books, runs conferences, and tries to change the world by spreading and amplifying the knowledge of innovators.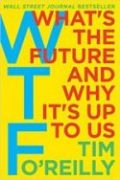 In 1998, he organized the meeting where the term "open source software" was agreed on and in 2004, with the Web 2.0 Summit, he defined how "Web 2.0" represented not only the resurgence of the web after the "dot com" bust, but a new model for the computer industry, based on big data, collective intelligence,

and the Internet as a platform. In 2009, with his "Gov 2.0 Summit," he framed a conversation about the modernization of government technology. His latest book, WTF: What's the Future and Why It's Up to Us focuses on implications of AI, the on-demand economy, and other technologies that are transforming the nature of work and the future shape of the business world. Tim is also a partner at early stage venture firm O'Reilly AlphaTech Ventures (OATV) and on the boards of Maker Media (which was spun out from O'Reilly Media in 2012), Code for America, PeerJ, Civis Analytics, and PopVox.