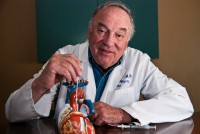 Today, my guest is Dr. Thomas J. Fogarty, an internationally recognized cardiovascular surgeon, inventor, entrepreneur and vintner.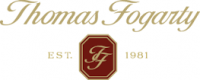 He has dedicated his entire career to improving patient care and has acquired 165 medical patents for his revolutionary work, including the "industry standard" Fogarty balloon catheter and is widely considered one of pioneers of minimally-invasive surgery. Dr. Fogarty has been recognized by countless organizations for his contributions to medical science, including the National Medal of Technology and Innovation, an honor granted by the President of the United States to innovators who have made significant contributions to new and important technology.

 He is the founder of Thomas Fogarty Winery and the Fogarty Institute for Innovation which helps early-stage startups get their products to market faster with the vision of lowering healthcare costs and improving patients' lives.