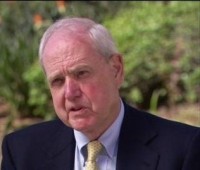 Today, my guest is Rodney Perkins, M.D., an internationally known otologic surgeon and serial entrepreneur who has successfully launched numerous medical device and healthcare technology companies including ReSound Corp,

Laserscope (acquired by American Medical Systems), Collagen Corp (acquired by Inamed), Sound ID, Novacept (acquired by Cytyc), SurgRx (acquired by Ethicon), DFin (acquired by Merit Medical), Pulmonx, Cohesion (acquired by Angiotech) and his most recent companies, Ear Lens and ProCept.  Dr. Perkins founded the California Ear Institute and is a Clinical Professor of Surgery at Stanford Medical School.  He is also the recipient of the Phoenix Hall of Fame Innovators Award, Lifetime Achievement Award from the Santa Clara County Medical Society and the Distinguished Medical Alumnus Award from Indiana University. D

r. Perkins holds 18 issued patents, received his MD from Indiana University, and completed his surgical residency at Stanford University School of Medicine.