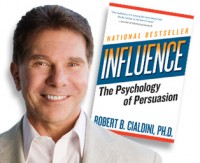 Today, my guest is Dr. Robert Cialdini*, a renowned speaker and author of the iconic book "Influence: the Psychology of Persuasion" and President & CEO of Influence at Work, which focuses on ethical influence training.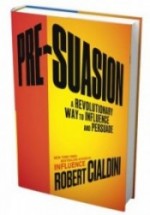 His book Influence has sold over 3 million copies, is a New York Times Bestseller and has been published in over 30 languages.  Charlie Munger has said "Robert Cialdini has had a greater impact on my thinking on this topic [Influence] than any other scientist…"  His latest book, Pre-Suasion:  A Revolutionary Way to Influence and Persuade, 

has already become a Wall Street Journal and a New York Times Bestseller.

*with special thanks to Guy Spier