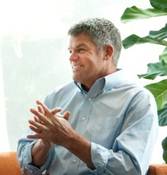 Today, my guest is Mike Dillon, General Counsel of Adobe Systems, who bicycled across the country from Florida to California.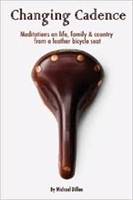 When he started the trip, he was nothing more than a weekend cyclist and honestly didn't even know if he would even complete the ride.  He eventually not only finished it, but he blogged about it every day and was inspired to write a book about it called Changing Cadence, the proceeds of which go to support the Aldar Academy.  

As Mike described the end of his 2-month solo trek across the country, he became emotional just thinking about what an exhilarating and life-changing journey it had been.
Many thanks, Richard. I can't recall having this much fun doing an interview! http://t.co/7FyqLGxQeU

— Mike Dillon (@DillonNotes) October 13, 2014