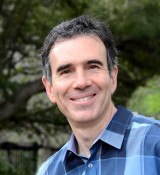 Today, my guest is Lawrence Levy, a Harvard Law School graduate and former partner at Wilson Sonsini, who is the author of To Pixar and Beyond: My Unlikely Journey with Steve Jobs to Make Entertainment History.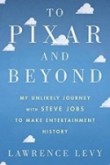 In 1994, Lawrence received a personal call out of the blue from Steve Jobs to see if he had any interest in joining Pixar, which led to a 12 year working relationship with Steve Jobs, first serving as Pixar's Chief Financial Officer, a member of its Office of the President and later as a member of its board of directors (see picture below of Lawrence Levy with Ed Catmull, Steve Jobs, John Lasseter and Sarah McCarthur). Today, Lawrence focuses his time on a non-profit called Juniper Foundation which he founded in 2003 that focuses on bringing Indo-Tibetan

meditation practices to contemporary life.  It was a pleasure to sit down with Lawrence to talk about his incredible journey and relationship with Steve.