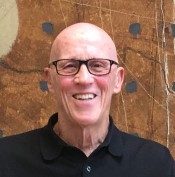 Today, my guest is Jack Brigham*, who was Senior Vice President of Corporate Affairs and General Counsel at Hewlett Packard from 1975-2000.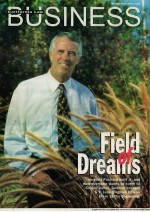 A graduate of the University of Utah law school, Jack began in the accounting department at HP and after becoming General Counsel in 1975, he worked closely with Bill Hewlett and Dave Packard (who are pictured to the left of Jack in photo below). In the early 1980s, Jack was responsible for overseeing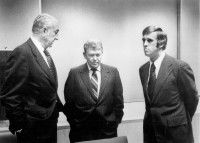 Corporate Offices Personnel, Government Affairs, Public Relations, Corporate Offices Quality, Corporate Grants and Aviation. Jack's son, Bob Brigham, is my well respected colleague at MLA who himself was a very successful partner at Cooley LLP so it was a distinct pleasure to sit down and talk with Jack at his lovely home in Los Altos.
*with special thanks to Bob Brigham